© 2016 ultimatealgebra.com. All Rights Reserved.

Unauthorized duplication or publication of any materials from this site is expressly prohibited.



RE: Opportunity to Change your Algebra and Life

Dear Algebra Student,


I know exactly how it feels to have to search over and over for help in algebra and get the same old crap.

That was exactly how my life was till I managed to sail through Algebra 1 with little information here and there and at least 5 hours of learning Algebra every day.

Yes, I woke up at 12 midnight and went back to bed at 5 am every day. Sometimes, I just stayed awake.

I will tell you more another time because today you are my only concern. I really do not want you to go through what i did because frankly there is an easier way.




and a lot of parents and grandparents will be frustrated by it but you wont be part of this mess

..... because we have already done the hard work.

Today, we come to you to help you change your life for the better. Mark this day on your Calendar. We know your problems and we have worked at least a year to put together the fix.
No more shall

poor teachers

be your reason for failure
No more shall

poor foundations

.
No more shall

inability to understand
No more shall

no time

be a reason
No more shall

inadequate examples

be a reason
No more shall

lack of help

be a reason

When we created this course we thought of everything, especially you.

This is a complete Algebra course for the absolute beginner:
A course that has you in mind.
This course starts from the
absolute beginning and assumes nothing
. In fact, it even teaches how to do simple addition and subtraction.
It is a 13 step course that you can take one a day or one a week to
master algebra in the shortest possible time
. It moves smoothly from step 1 (Introduction to Algebra) to step 13 (function and Equation) so you have a
well-organized thought and absolutely no confusion.

It uses color codes where needed so you
do not have to struggle
with where that 2 or 3 came from.
It concentrates on the fun in learning and
deliberately removes any trace that makes math a subject of difficulty.
It has very well linked content. You can navigate from one point directly into any point so
you do not have to take hours finding anything.

We use interactive games and fun activities so you actually like doing the exercises.
We do not use any of those boring exercises
or homework type problems that no one wants to do.
Our aim is very simple



... that's how we roll





With that in mind, we wanted to give you more than a course, we added a community.


A place where you can ask any math question and get help. And since it's a community, you can also give help. We can do this together.


Making it better, we put a question mark on every lesson page, so you are just one click away from asking a question.
This course has an insane positive response. We put some of the videos in this course on YouTube, "Algebra for Dummies", and the comments are just amazing.
you can read all the comments on YouTube, here is the latest
I have always hated math and I still do! In high school I NEVER understood this mess, but now finally as an adult I find you on you tube and you help make it easy...thank you so much for breaking this down. You should be a millionaire, because I am sure there are millions of others that would pay for this help.

Ebonie Johnson

.. for a better future, high paying job, social recognition, and stress free life

We care for you and we definitely want you to get this course. There is nothing like it. Other courses will just leave you more frustrated and will make you sadder than you started. I know this because I have been there
All we will ask of you to get this High Quality Algebra Course and its priceless bonuses is $27. We definitely should charge more. This is a million times better than the $100 useless book you will buy to learn algebra. More effective than you $20 per hour math tutor.
We are asking this low price only because we want serious people in the course. We want a community that is full of real people. We are also doing this to make it possible to add more things as we go by. Finally, we sincerely believe anyone who is serious about their algebra and understand its value will be able to afford $27 for such an amazing gift.
Get instant access right now.
Yes!
I want to get this awesome course right now. I understand that I will get:
The Ultimate Algebra Course (original price $47)
The Algebra from Scratch Course (still selling for $7)
Join the Ultimate Algebra Answer Site (Priceless)
Lifetime Membership and upgrades (Priceless)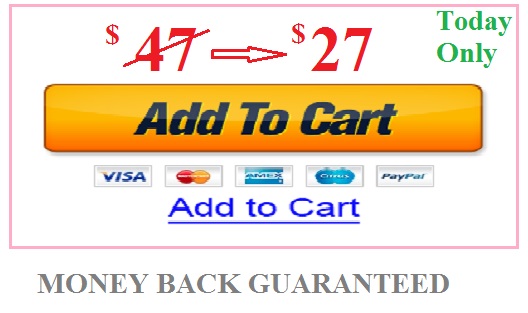 Get your money back, but keep everything

Please note that we are backing this with a full 30 days money back guarantee. If for any reason you think we did not make you happy or we did not give you 100x more value than your $27 investment, let us know and we will be glad to give you your money back.

Our aim is not to deprive you from learning. So if you even ask for your money back, we will give you a full refund but will let you keep everything. Yes we wont ask you to return anything or block you from the membership site.

Now is the time, you have nothing to lose on this investment. Click the link below and start a journey to a brighter future, for yourself and anyone you care for.
One last thing. After you have learned algebra from us and built a strong foundation, just send me a text on my personal cell phone at (405) 361 9555. We do all this so we can here you say " Thank you"

Thanks for making a good decision,



P.S. This is the best and easiest way to master Algebra


WARNING: Please Don't wait and Pay $47 for the Course and loose the Bonuses too.
All payment are done on the PayPal website for maximum security